Universidad Politécnica Salesiana
Studying at UPS means you will have a holistic education. We have over 150 years of educational experience.
We are successors of a hands on pedagogical experience implemented by Don Bosco, whose characteristics include optimism in life, creativity for problem solving, kindness, solidarity for the less privileged, respecting the environment, being a conscious citizen and using science in benefit of mankind.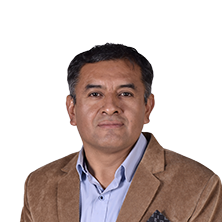 WILLIAM ITALO JUMBO GONZALEZ
Docente
Promover la identidad cristiana y carisma salesiano desde la formación integral a los docentes y estudiantes, ha sido una tarea que requiere de "haz primero las cosas para que tus acciones hablen de ti". Eso significa, hablar lo necesario y emprender las tareas en sinergia grupal, de innovación, creatividad y humildad, siendo responsable a nivel académico y pastoral dentro de los Consejos de Carrera desde donde hemos velado por el bien común de la casa y familia Universitaria Salesiana.
CHRISTIAN RAUL SALAMEA PALACIOS
Docente
Luego de experimentar el modelo de educación de Don Bosco, como estudiante del ITSS, de la UPS y luego como trabajador ha hecho que vea a nuestra Universidad como ese lugar donde se tiene la paz y la familiaridad necesaria para explorar la ciencia, aprender de ella y compartirla.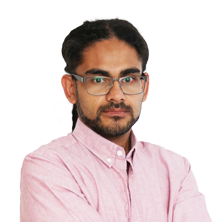 SAUL FERNANDO URIBE TABORDA
Docente
En la UPS encontré un espacio para consolidar mí carrera como docente e investigador, mí interés por formar profesionales críticos con un alto compromiso ético, político y social, y consientes del sentido de lo colectivo como principio para afrontar los retos de la vida contemporánea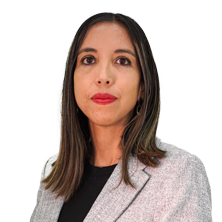 DIANA CRISTINA CALLE RAMIREZ
Docente
La UPS me ha permitido desarrollarme académica y profesionalmente, tuve la oportunidad de estudiar en la carrera de Administración de Empresas donde además de adquirir los conocimientos y destrezas de una profesional competente aprendí que lo más importante es que como profesionales debemos contribuir a solucionar los problemas de la sociedad con ética y transparencia, siempre dispuestos a apoyar a los menos favorecidos.
Previous
Next